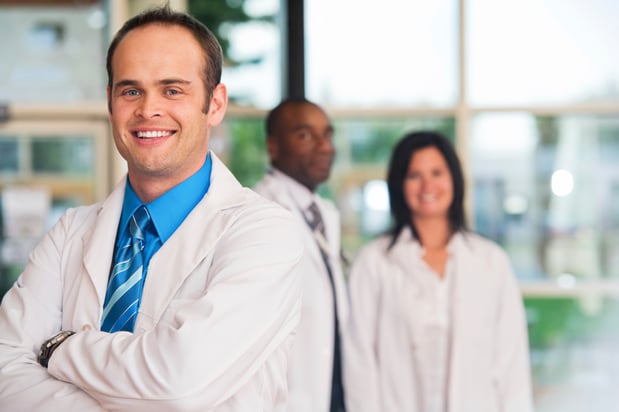 With several training options that are available designed specifically for medical professionals, LIA is proud to be the go-to resource for medical laser safety officer training. Our training coursework is based on ANSI Z136.3 Safe Use of Lasers in Health Care, as well as AORN and ASLMS recommended practices.
To better serve the medical community, all of our medical laser safety officer training courses are available in an online format. Online training itself has a variety of benefits, including saving money, increased productivity and flexibility to complete the course from the comfort of your home.
However, the benefits of completing medical laser safety officer training are tenfold—having a better understanding of laser technology and laser safety best practices can help prevent accidents and save lives.
Keep reading for more on the benefits of completing medical laser safety officer training:
Understand ANSI, AORN and ASLMS Laser Safety Practices
Our Medical Laser Safety Officer Course meets all the LSO training requirements outlined by ANSI, OSHA and The Joint Commission, providing you with a well-rounded understanding of all recommended laser safety practices.
Physicians; Increase Your Knowledge of Laser Safety.
In a medical setting, understanding the laser safety protocols surrounding the use of laser technology is essential. Physicians Laser Safety Training—Online can help you gain a better understanding of how lasers and safety standards are applied.
Stay on the Leading Edge of Laser Technology
CO2 lasers are frequently used in medical applications, increasing the demand for medical staff trained in the safe use of this type of laser. Take your knowledge of medical laser safety to the next level with CO2 Medical Laser Safety Training—Online.
Quickly Train Multiple Staff Members on Laser Safety Fundamentals
Teaching multiple staff members the fundamentals of laser safety is easier than ever with Medical Laser Safety Awareness Training—Online. This course allows you to register multiple attendees. The more employees you enroll, the more you save.
Learn more about our medical laser safety officer training on our website or contact us online for more information.