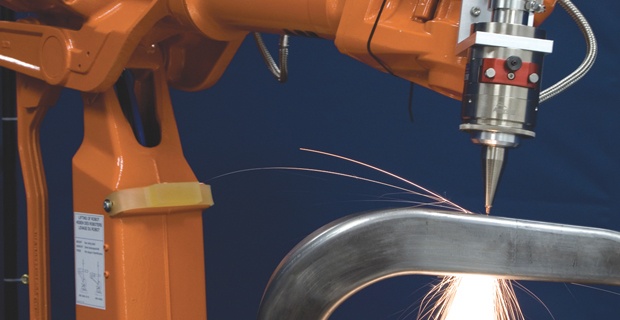 The following laser-related accidents could occur in any facility that uses laser technology without taking proper safety precautions. The names of the affected individuals have been changed to protect those involved. However, the accidents are real and were reported to OSHA in the days following the event.
For a compilation of all laser-related accidents reported to OSHA, click here.
June 7, 2010
Shane Rexroad—an employee at a leading photonic manufacturing company—was operating an automated laser cutter within the production area. After raising the front guard to make an adjustment, Shane became caught in a pinch point.
When the structure that holds the laser cutter moved to the structure where he was caught, Shane's head became caught in the small space between the two structures, crushing it immediately on impact.
A coworker heard a noise and found Shane caught in the machine. The injury was immediately fatal.
June 1, 2006
Joshua Gooden, who was working with a laser cutter, attempted to remove a piece of metal from the laser-cutting table. He reached over the table while the laser cutter was still going through its cycle. The laser cutter amputated his left arm.
March 14, 2003
Mark Chan, a chemistry professor, was working with a Class 4 Nd:YAG near-infrared open-beam laser. He used proper eye protection when aligning the beam, but when taking a meter measurement for output energy, his eye caught a flash from a hidden optic in the beam's path.
What he didn't realize was that his exposure exceeded the current safe exposure limits for the retina. The flash damaged his retina, resulting in irreversible damage.
How LIA is Working Towards Preventing Accidents Like These
LIA is dedicated to helping individuals who work with or around lasers avoid potentially fatal workplace accidents involving lasers, laser machinery, exposure to laser beams and non-beam hazards by increasing laser safety awareness. In August of 2005, LIA formed an alliance with the Occupational Safety and Health Administration (OSHA) to help reduce the amount of accidents caused by the misuse of laser technology.
OSHA is responsible for assuring "safe and healthful working conditions for men and women by setting and enforcing standards by providing training, outreach, education and assistance." As part of the alliance, LIA and OSHA will work together to develop and distribute laser safety fact sheets and laser safety training for OSHA Compliance Officers. In addition, LIA fulfills the Alliance agreement by offering its Laser Safety Officer Training, where employers and employees who work with lasers can learn the fundamentals of a laser safety program, gain an understanding of beam and non-beam hazards, and more.
In the past, many accidents went unreported, limiting LIA's and OSHA's ability to collect true data regarding workplace accidents. But with OSHA's 2014 change to their recordkeeping rule and a continued focus on LIA's laser safety coursework, it is our hope to learn more about these accidents and adjust the laser safety training accordingly to ensure that they do not happen again in the future.
Sources:
Bureau of Labor Statistics
Occupational Safety and Health Administration