LIA is dedicated to promoting the continued growth of laser technology and applications while ensuring that all of those working with laser technology understands the importance of laser safety. In an effort to reach this goal, LIA provides a variety of different laser safety officer training courses tailored to a variety of industries.
Through our leading-edge laser safety coursework, LIA has trained more laser safety officers than any other training organization in the world—but not without the help of a team of world-renowned experts in laser safety.
Keep reading to learn more about the individuals you will meet during your laser safety officer training:
David H. Sliney, Ph.D., Certified LSO—Course Director
Dr. Sliney received his B.S. in Physics in 1963 from Virginia Polytechnic; his M.S. Physics and Radiological Health in 1965 from Emory University; and his Ph.D. in Biophysics and Medical Physics from the University of London. He has been active in the establishment of safety standards for protection of the eye and skin from lasers and high intensity optical sources. He is currently a member of ANSI Z136 Committee, Chair of ANSI Z136 Laser Safety Special Considerations Subcommittee, Chair of LIA Laser Safety Committee and Chairman of LIA's Laser Safety Committee. He recently served as a temporary advisor to the World Health Organization at several conferences related to lasers, RF, magnetic fields, and infrared and ultraviolet radiation. Dr. Sliney is a well known author and editor and has been widely published in the area of radiation safety. He has co-authored Safety with Lasers and Other Optical Sources (Plenham Publishing, New York, 1980) and Medical Lasers and Their Safe Use (Springer-Verlag, New York, 1992).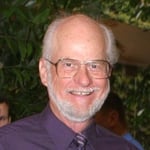 Richard S. Hughes, Ph.D., Certified LSO
Dr. Hughes received his B.S in Physics in 1962 from La Sierra University, La Sierra, CA; his M.S. in Physics in 1966 and his Ph.D. in Physics in 1970 from the University of California, Riverside. Dr. Hughes has more than 30 years of experience in radiation source and electro-optics research and development and more than 25 years of providing radiation and laser safety training. Dr. Hughes, has lectured on laser safety for more than 25 years and has a wealth of hands-on laser experience as evidenced by his 28 publications and the 23 patents he holds. He is a member of the following ANSI Committees:

ANSI Accredited Standards Committee Z136 on the Safe Use of Lasers

ANSI Z136 Standards Subcommittees (SSC):

SSC-3, Safe Use of Lasers in Health Care

ANSI Z136 Technical Subcommittees (TCS):

TSC-4, Control Measures and Training

TSC-5, Non-Beam Hazards

Dr. Hughes uses an interactive style of presentation, that is, course attendees are encouraged to ask questions, express safety concerns and make comments at any time.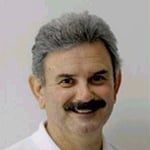 Timothy Hitchcock, CIH, Certified LSO
Tim Hitchcock is a certified industrial hygienist and certified laser safety officer with over twenty years of experience in the chemical and electronics' industries. He has B.A. and B.S. degrees from East Carolina University and a M.S.P.H in environmental engineering from the University of North Carolina. Tim is a Fellow in the American Industrial Hygiene Association (AIHA), a member of the Nonionizing Radiation Committee of the AIHA, a Senior Member of the Laser Institute of America (LIA), a member of the Board of Directors of the LIA, and a member of the Board of Laser Safety's CLSO Review Board. Tim has served and a member of the Nonionizing Radiation Advisory Committee of the North Carolina Radiation Protection Commission for more than 12 years. He has been a member of Accredited Standard Committee Z136 on laser safety since 1988 and currently serves on three Technical Subcommittees, and two Standards Subcommittees.
For more information about LIA's laser safety officer training, please visit our website or contact us online today.